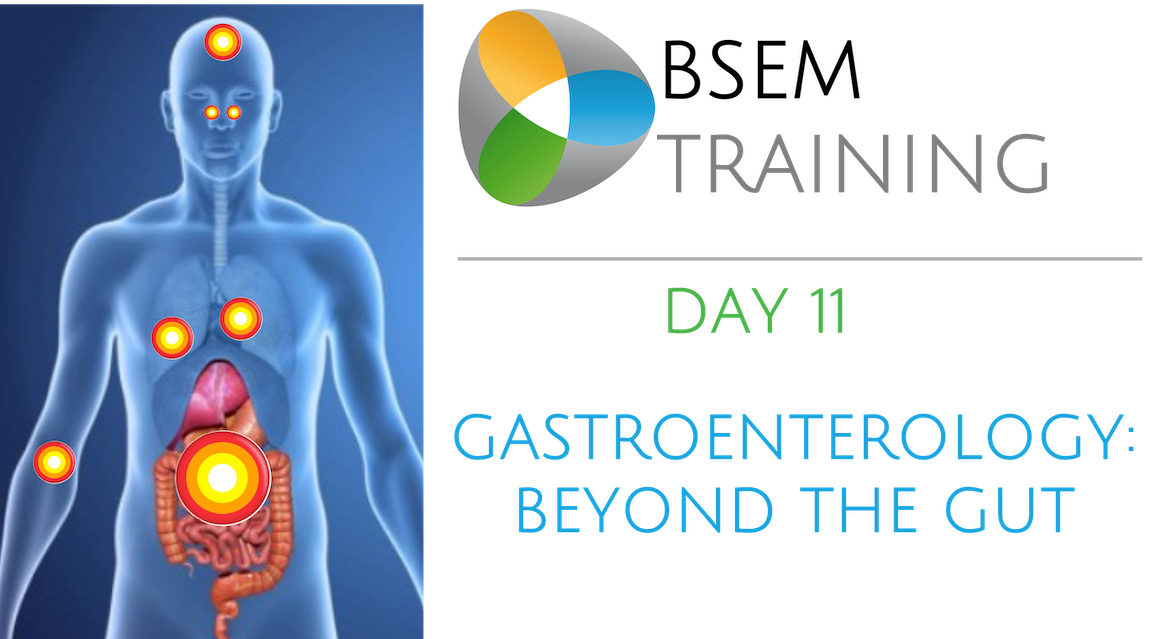 Many if not all diseases are said to start in the gut which unavoidably impacts whole body health. You cannot practice ecological medicine without understanding the gut and its role in health.
This Training Day marks the completion of our first cycle of modules, begun in 2018, and the start of a new cycle. Three years now seems a very long time in biomedical science, and there will be new perspectives. We will touch on the following:
Gut health impacts on: skin; joints; brain; and heart.
Gut hyperpermeability sets up vicious cycles of gut and systemic dysfunction.
Nutrition affects cell function which in turn affects nutrition.
Food intolerances and food-borne toxins can dysregulate immunity, cause autoimmunity, and drive chronic inflammation.
The gut microbiome is part of the "self", and should be in symbiotic harmony with the rest of our cells.
New understanding of the autonomic nervous system, including the polyvagal theory, illuminates the whole gut-brain axis.
6.5 CPD points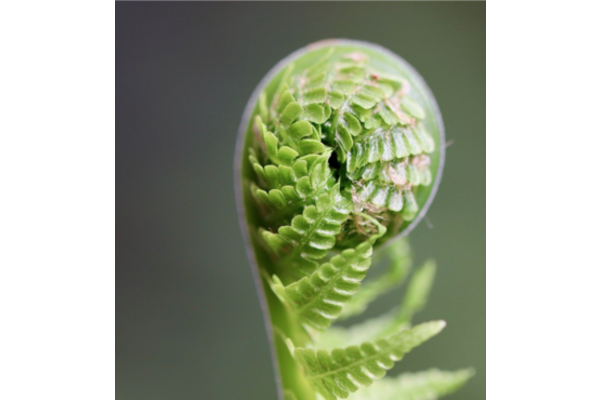 Benefits of

BSEM Membership

Full and Scientific Members are further able to:

Access the members section of the BSEM website to share audit and actively take part in research and publications.
Participate and vote in AGMs and determine the path of the society and the future of Ecological Medicine here in the UK.
As a charity, your membership helps fund all future training events and your valued participation will continue to raise the profile of ecological medicine as an essential toolbox for all medical practitioners.
Online Foundation Training
The Foundation Level online training consists of two Modules, each containing eight video lectures and accompanying slides and reference notes. Lecture length varies, but they generally last from 60 - 90 minutes each. In total the two modules represent maximum 30 hours of training. The online learning modules allow you to view lectures exactly as they were delivered at a face-to-face course, complete with questions from the floor and panel discussions. It's the closest thing to actually being in the classroom, except that you will be able to do this from the comfort of your own computer, tablet or smartphone.

Take the First Step ......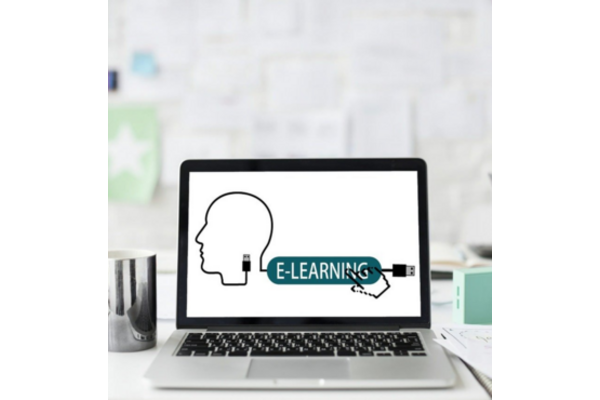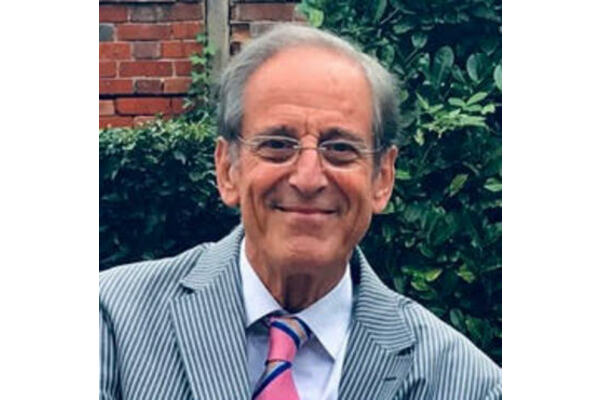 Medical Director of the Burghwood Clinic

Many years ago the Society enthused me to learn, understand and use fundamental concepts related to allergies and the interaction of human physiology with common environmental factors; in the process I discovered some special "tools" to help many acute or chronic conditions, not taught in medical schools or described in textbooks or official guidelines.
The BSEM has nurtured me and many others to develop a career in a field "ahead of one's time" - admittedly this is neither for the faint hearted nor a ticket for easy life but it proves to be a powerful tool in hands that want to practice meaningful Medicine and help people beyond drug regimes and "quick fixing" methodologies.

Top class conferences and post graduate seminars, resonate an awareness of some overt and some obscured dangers in the modern world - areas which reflect a colossal void in medical education. This medical community is warm as is unique, with an expressed intent to educate and share, constantly focused on dealing with the individual and the underlying causes of ill health.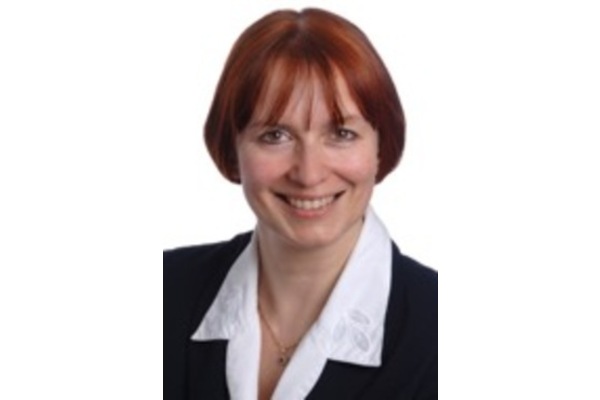 MA (Oxon), Dip NT/ND, FBANT, CNHC reg.,

Being a member of the BSEM is a huge privilege from a myriad of perspectives. I have learnt so much about the health effects of environmental factors, whether allergens, infections, biotoxins or other contaminants, and remedies to mitigate their impact.

In the over 10 years that I have been a member it has been so inspirational to meet dedicated doctors and complementary therapists who one can build a trusted relationship with and then co-refer to in a truly holistic team.

I regularly participate in the BSEM training - both their regular Training Days and their excellent events, and always come away with new insights that I can immediately fold into my clinical practice.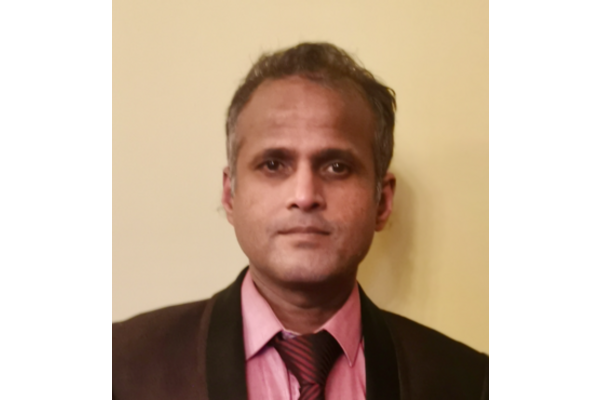 Dr Jayanth Peddi
MBBS MRCGP, ACNEM and SCOPRO
Many years ago I was struggling with my own health. I was also struggling to understand my patients' health issues using conventional medicine and simply followed the suggested guidelines. This is when I was advised to join the BSEM.
I have now been a member for 5 years. Since I joined there has been no looking back. BSEM has guided my training and helped me to gain knowledge which is unavailable elsewhere. Rather than simply following set guidelines for patients, I now understand the importance of identifying the reasons for chronic and acute conditions and how these cause/relate to the patients' symptoms.
The conferences and training days organised by BSEM are always so exciting and so much knowledge is shared. I feel honoured to be a member of the BSEM.