Dual Membership
From 1st January 2022 we are offering dual membership with the GNC for Full and Associate members based in the UK & Overseas. Combined membership prices are:
UK: Full £165 / Associate £125
Overseas: Full £140 / Associate £105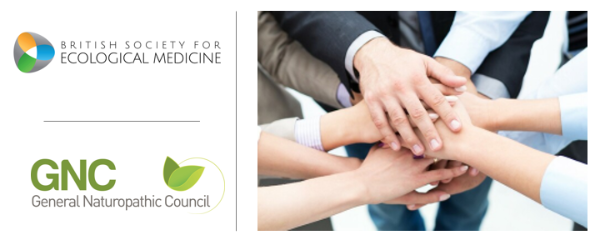 ---
Full Membership
Full membership is open to all registered medical, dental and veterinary practitioners.
Subscription £125 pa
Overseas or retired members £100 pa
---
Scientific Membership
Scientific membership is open to non-medically qualified scientists who the committee agrees have made a contribution to the fields covered by the society.
Subscription £125 pa
Overseas or retired members £100 pa
---
Student Membership
Medical, dental and veterinary students may apply for student membership.
---
Associate
The Associate status is open to members of professions allied to medicine.
Subscription £100 pa.
Associates Overseas £80 pa.
---
Friends of the Society
Friends of the Society can attend our conferences and join our mailing list to receive the BSEM newsletter and regular updates on relevant developments in the society. This membership category is open to all members of the public.
---
NEW since 2017:
To simplify the joining process for new members, the BSEM is now offering the opportunity for your subscription year to run from 1 January or 1 July depending on the date you sign up with us. All you need to do is set up an annual direct debit through 'GoCardless', a simple and secure online system, which will take less than five minutes to complete. Your direct debit is protected by the Direct Debit Guarantee Scheme - further details can be found here
If you want to join us or have any questions please don't hesitate to contact our administrator on [email protected] - we look forward to hearing from you!