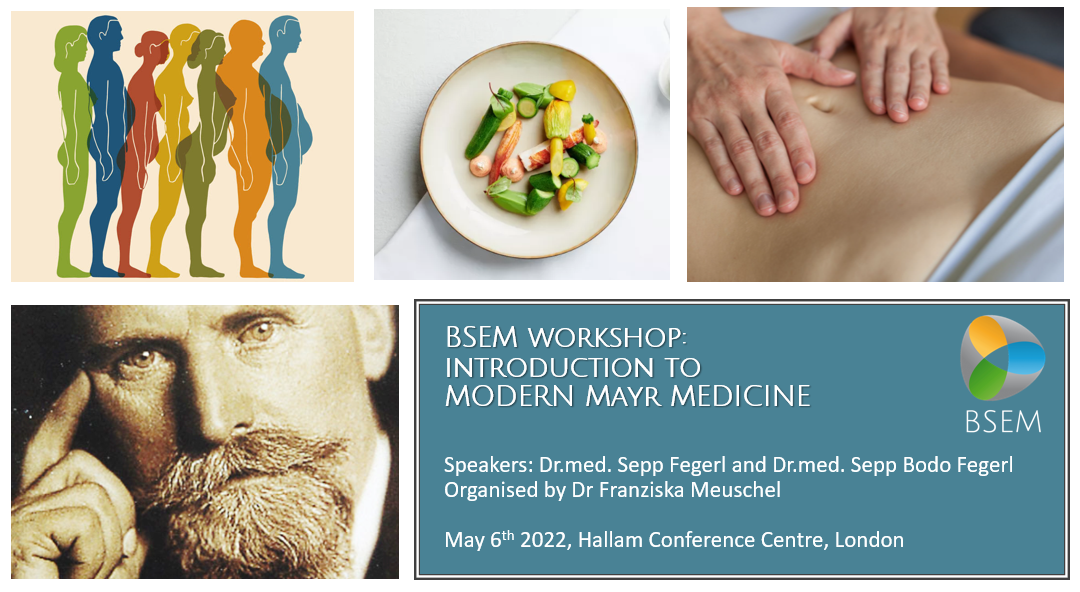 BSEM Secretary Dr Franziska Meuschel is organising the event.
Dr.med. Sepp Fegerl and Dr.med. Sepp Bodo Fegerl will present the theory in the morning. In the afternoon there will be a practical session.
Many of our patients experience digestive issues which have a huge impact upon the quality of their lives. They eat too much food that is high in refined carbohydrate and low in micronutrients. They may eat too quickly leading to a viscous circle culminating in mal-digestion pushing patients into an ongoing state of inflammation.
Working with the concept of "optimum digestive performance" can be a profound experience for the patient and gives useful guidance for the therapeutic approach. This introductory workshop about the well-established diagnostic and therapeutic principles of Franz Xaver Mayr and their theoretical and practical application. Presentation of diagnostic tools and introduction to the central part of the method, the abdominal treatment will allow instant application in your day-to-day practice.
The food served on the day will be in accordance with the principles of F.X. Mayr.
The workshop can be used a basis to enrol in the training with the International Society of Mayr Doctors in Austria.
6.5 CPD points awarded by the GNC.
We do not accept Diners Club or American Express - Thank you.